Boat painting booth in Olbia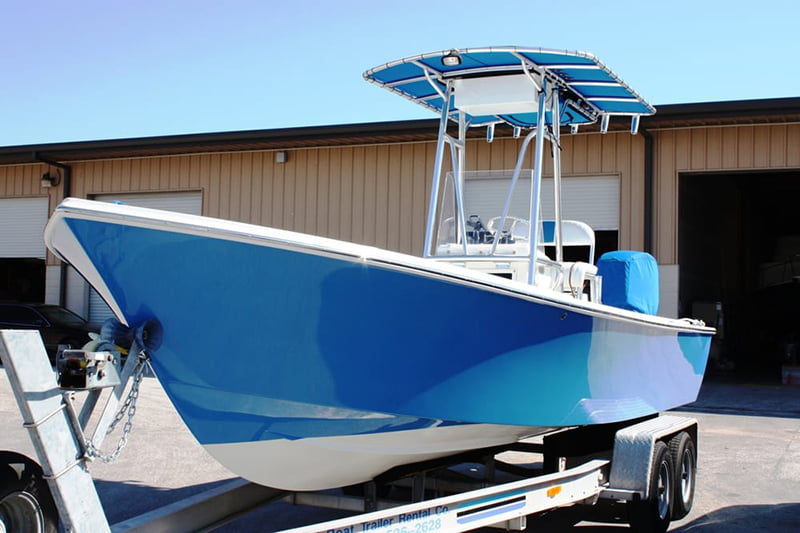 Cabin Painting Boats Olbia
Boat painting booth in Olbia. Nautical Service has a 30-metre spray booth dedicated to large boats. The facility allows the boat to be painted with considerable advantages:
cheaperPainting inside an automatic booth saves money because you reduce the costs of dedicated personnel and the associated scaffolding to be erected;
fasterTime is reduced because once the boat is prepared, the spray booth knows no pauses;
more effectiveThe paint spreads flawlessly without drips or inaccuracies of any kind;
more ecologicaltraditional painting produces a not inconsiderable impact on the environment, as the processing residues and fine dust produced are dispersed into the air, despite all the mandatory procedures for their containment. The spray booth, on the other hand, produces a far less polluting impact. The spray booth operates by depressurising the air, so it is the method of operation itself that prevents fine dust from dispersing into the environment.
Yacht painting and refitting Olbia
The boat painting in Olbia performed by Nautical Service takes place either at the yard where the boat is being stored or at other boatyards in Olbia. Painting is carried out with the utmost precision and professionalism by a proven staff led by the owner who boasts over 30 years of experience. We use only the best products to guarantee you a perfect result!
Types of painting: Nautical Service in Olbia carries out various types of painting. For each boat we can suggest the best boat paint to adopt from a wide range of possibilities currently on the market. Among our brands: Awl Grip, Imron Marine, International, Boero, Palinal, Alexseal, Stoppani, Glasurit, Spies Hecker. In addition to yacht painting, we also carry out gelcoat repairs and regular maintenance of your boat, yacht or powerboat.